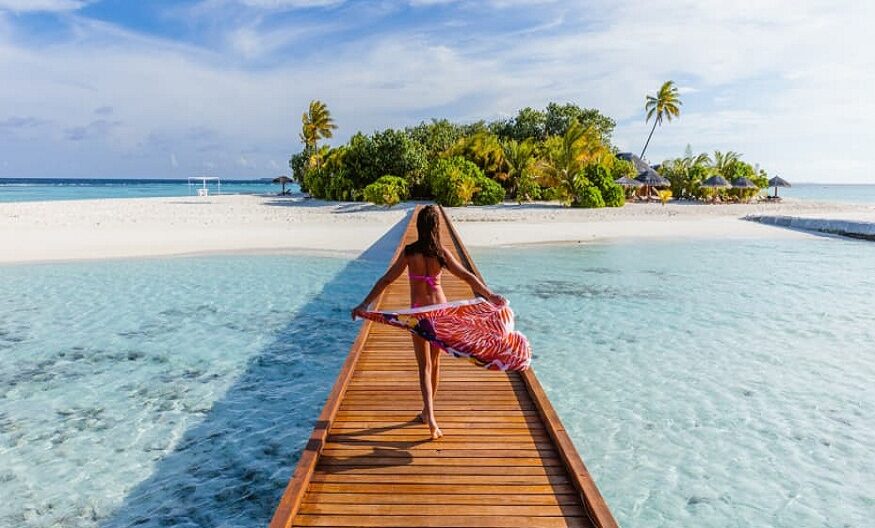 88 Views
Well, India offers a variety of places to explore as India is the perfect blend of traditional and modern. It is a great place for all who loves history or love a calm environment or love wildlife or love modern infrastructure. You will find different cultures, languages, beliefs etc of people living together with much love. If you are also looking for a place where you can find old architecture with modern, Pondicherry is the right place for you. Pondicherry is located on the southeast coast of India and is surrounded by the state of Tamil Nadu.
Also, this place is well-connected with other places like Chennai, Delhi etc so you can easily travel by air and reach their comfortably. This place will give you French vibes as this place was colonized by the French a long time ago. While walking on the roads, you will enjoy French architecture. Also, the road signs are in French too as most of the people there speak French fluently. You will get to see many ancient monuments which you can explore in this place. Not only this, but you can book a hotel in Pondicherry which have a French-style interior like La Villa Pondicherry, Les hibiscus, Dune De L'Orient, Maison Perumal, Palais De Mahe, La closerie etc. These hotels have a French touch which will give you an amazing experience. Not only hotels, but you will get to try amazing French cuisines.
To know more about Pondicherry, the following points will help you:
Climate- As this is a tropical climate, you will enjoy pleasant weather. The best place to visit Pondicherry is in the month of October to February. The temperature ranges between 15-39 degrees Celsius. In the month of March to June, the weather will be a bit hot. During the months of July to September, the weather will be humid but the Pondicherry look very beautiful during this time. Avoid going to Pondicherry during summers as it will be very sunny.
Cuisines- You will get to enjoy amazing cuisines in Pondicherry. As this place is the perfect blend of different cultures, you can enjoy authentic French food. Also, on every corner, you will see a small café or restaurant where you can enjoy coffee. Know that you will find every cuisine in Pondicherry from Indian to Asian, from European to Middle Eastern.
How to reach- Pondicherry is well-connected with Delhi, Chennai and Bangalore. Chennai is the nearest city to Pondicherry and is situated just around 160 km via East Coast Road. So nearly it will take 3 hours by road. Also, you can easily book a bus online. The nearest railway station to Pondicherry is Villupuram railhead and is well connected with other cities like Mumbai, New Delhi, Bangalore, Chennai, Howrah, Mangalore etc. Pondicherry has its own airport but it is tough to get a direct ticker. So first you can travel to Chennai, Delhi, or any other place and then travel further to Pondicherry.
To travel in Pondicherry, you can travel by foot, by motorcycle, gear cycle etc or by busses or auto rickshaws. These are not high travel expenses and will easily get the public transport. Apart from this, there are many destinations to can pay a visit to. Following are some of them:
Paradise beach- Also, known as plage paradise, this beach is located in Chunnambar, near Pondicherry town. This beach is never too crowded, so you can enjoy it here to the fullest. Also, this beach is very clean and well kept. So this is the best place to spend time with your family and friends. Apart from this, promenade beach, Auroville beach, serenity beach etc are quite famous too.
Churches- There are nearly 30 beaches in Pondicherry and some of them are Church of Our Lady of Angels, Sacred Heart Church, Dupleix Church, Basilica of the Sacred Heart of Jesus etc. These are the oldest and the biggest churches. As these are old, they will reflect the French architecture that will grab your attention. These places are calm which will put your mind at peace.
Aurobindo ashram- This place holds a small community of disciples who believes in Sri Aurobindo. After his retirement from politics, he continued with spiritual work.
Auroville- Mirra Alfassa, mother of Sri Aurobindo, founded this place with the aim to build harmony and peace for people. This place was for all the people from all the nationalities to stay calm together so that to get over their negative side.
Scuba diving- If you are adventurous and scuba diving is on your bucket list, you can do it in Pondicherry. A dive in the sea of Pondicherry will surely give you an amazing experience. You can enjoy exotic creatures like manta rays, kingfish, sea snakes, lionfish, butterflies, crustaceans, moray eels and many more. Also, you can spot whales, sharks, dolphins, etc.
White town- If you are a photographer or love to pose in front of the attractions, the white town is an ideal place for you. This place is also known as French Quarter. The white and yellow walls, with European style streets, make this place worth visiting. You will get to see amazingly designed French buildings which now have been turned into boutique halls.
Pondicherry museum- If you love to look at art, history, culture or archaeological findings, this is the right choice for you. You will find rare bronzes, stone sculptures, handicrafts and much more in the Pondicherry museum.
So above are some famous attractions in Pondicherry. Also, if you are a shopping lover, this place has great things to offer. You will get plenty of things at less prices. If doing street shopping, don't forget to bargain. While looking for a hotel, make sure to book them in advance. Book a hotel in Pondicherry after comparing the prices online. There are many websites offering various deals and discounts. The prior you book, the higher are the chances to get the rooms at less prices. So do compare and then make a choice.