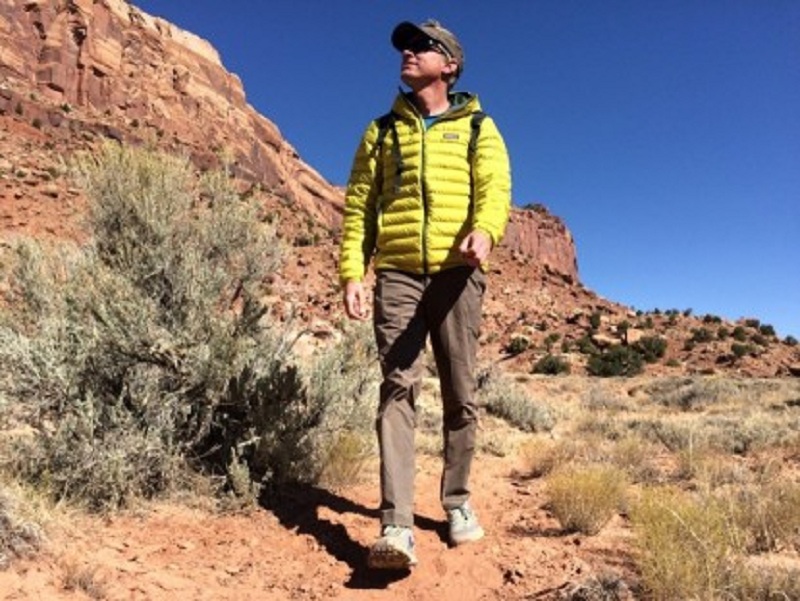 211 Views
Bhutan is a picturesque country situated in the eastern region of the Himalayas Mountains. This country is somewhat different from others due to a multitude of reasons. Nestled deep within the towering Himalayan mountains, the "land of the Thunder Dragon" ahappens to be one of the countries least visited by tourists. Due to this scarcity of tourism, Bhutan remains a pristine, well preserved, and less-congested destination. This country has more monks in their monasteries than soldiers in their villages. The nation is one of the only places in the world to have a positive carbon footprint, so you can be sure to enjoy the crisp, clean air along with the cold temperatures.
Further, the happiness index in Bhutan is considered of greater importance than the country's GDP. The people here are simple, hardworking folk with eternal love for their monarchy. It is home to some of the best hiking trails, along with splendid cuisine and culture. Its main religion is Buddhism; tradition and mysticism find an extraordinary place in Bhutanese culture, suffusing its magnificent art and architecture.
Why Is Paro Special?
The beautiful, historic town of Paro is one of the chief attractions in Bhutan. It is situated deep in the centre of a rich valley, replete with ancient's sites and sacred buildings. Paro is a highly picturesque location and a must-visit for all travel enthusiasts who arrive at Bhutan. Given below are ten reasons why you should make Paro a part of your following travel plans:
Scenic Beauty: Paro has unmatched scenic beauty. It is the perfect place to enjoy pristine Himalayan scenery. With its paddy fields decorated in terrace farming, its beautifully colourful and quaint farmhouses abundant everywhere in the lower valley, its towering coniferous forests through which the splendid Paro Chhu River undulates, you will undoubtedly be astonished at the beauty of Paro.
Ancient Monasteries: Bhutan is a primarily Buddhist country. It is very proud of their Buddhist heritage, a fact that is clear to anyone who visits the austere monasteries and splendid temples in Paro. Paro's most famous temple is undoubtedly the Takhtsang Lakhang, also known as the Tiger's Nest. It is nestled high up in the Himalayan cliffs at the northern edge of the valley. The pilgrimage to this site, although rather challenging, attracts many people each year. Paro is also home to Bhutan's National Museum, which has an astonishing collection of Bhutanese artifacts and art pieces on display.
Architectural Splendor: Apart from temples and monasteries, Bhutan also has many architectural marvels to visit. For instance, Drukgyel Dzong is an old, ruined fortress that the rulers built in the 16th century to celebrate their victory over Tibetan forces that had invaded the land. Kyichu Lhakhang is one of the most ancient monasteries present in Bhutan, making it the perfect tourist attraction thanks to its marvelous design and architecture.
Climate: Paro is the perfect place to visit to enjoy the Himalayan climate. The climate here is anywhere between 11-27 degrees Celsius during the summer months (from May to September) and anywhere between -5 to 19 degrees Celsius during the winter months (from October to April).
Adventure: Paro is home to some of the most challenging treks and hiking trails globally, which is bound to be the perfect attraction for all those who enjoy vigorous outdoor exercise. The Himalayas add a sense of danger which will undoubtedly appeal to all adrenaline junkies. Hiking, rafting, trekking, kayaking, white water rafting and stargazing are only some of its activities. Apart from being one of the most challenging trekking trails globally, the Snowman trek also happens to be one of the highest, hence promising a spectacular panoramic view of the Himalayas.
The Airport: Bhutan's only international airport is present in Paro. Very few pilots have clearance to land here since the airport consists of a single runway nestled between two tall hills. A large amount of aviation skill is required to stick the landing, but it's certainly worth the experience when you travel to Bhutan from Singapore.
Culture: Paro is home to traditional Bhutanese culture; all the residents wear their traditional clothes proudly, and you will undoubtedly be endeared by the customs and rituals of this city.
Cuisine: Traditional Bhutanese cuisine is unlike any other food in the world. Paro is home to some mouth-watering Bhutanese delicacies, such as the famous chili cheese dish you will find in every restaurant. Fast food options are limited in Paro, thus encouraging you to sample their warm, unique dishes.
People: The people at Paro are warm, humble, and hardworking individuals. They are friendly and quick to help tourists, and every resident has a few moments to share their stories with you. You are sure to adore the kind people in this quaint village.
Rejuvenation: The peace and quiet at Paro are unparalleled, making it the perfect place to get away from the hustle and bustle of everyday existence. The air is spotless thanks to the richness of flora in the area, and the food is healthy and tasty. Further, the people are amiable and welcoming, making it the perfect destination if you wish to improve your health and mental wellbeing.
Overall, Paro is a spectacular little town in Bhutan, home to some unique culture, cuisine, and climate. People are currently unaware of facts about Bhutan since the Bhutanese people like to keep to themselves. However, tourism is beginning to shed light on the richness and beauty of this reclusive place where the people are content. The environment is thriving, and the King is well-loved and respected in every household.
Paro is the perfect combination of scenic beauty and architectural marvels, making it attractive to nature lovers and seasoned travelers. It is the ideal destination for your next getaway to the hills; you are sure to come away rested, rejuvenated, thoroughly inspired, and with a truck full of invaluable experiences. All the detailed facts usually help you to travel correctly and enjoy the beauty of the place.
With a surge in Covid-19 infection, scientists have so many things to say. However, the top news is that a new variant of this virus is responsible for third wave in the world. No doubt, vaccination is in process but we have no other option. Coupon.ae guides tourists and travelers to redeem Qatar Airways voucher code and book luxurious travel options to avoid the infection. We have a list of top places where people would love to go. However, these places are hotspot for infection so it would be better to avoid visiting these areas.
London:
Great Britain successfully dialogued with European Union in the matter of "Brexit." However, it was not lucky enough to deal with covid-19. Recently, London got name in the news headlines due to the third wave of corona virus. Nowadays, this third wave is present worldwide and its epicenter was London.
Tokyo:
Tokyo is among the best cultural and technological cities. However, it is badly affected by the covid-19 due to dense population. It would be better to avoid traveling to Tokyo especially in this year.
Rome:
This ancient city is famous for Holy Church and other cultural and religious activities. Remember, Italy was the most covid-19 affected country in the first wave. Situation is still unclear that's take best precautions while traveling to Rome. Save money by redeeming a Qatar airways voucher code if it is urgent to visit this city.
Barcelona:
Spain is always famous for great culture and beauty. Barcelona is a main attraction with medieval buildings and majestic beaches. Visit Barcelona in 2021 is not safe. Spain is still fighting hard with covid-19 and most of the cities are under lockdowns.
New York City:
We can't forget the huge number of daily infections and deaths in the New York City. The year 2020 was a horror dream for people of this city. No doubt, there are several cultural, social and economic hubs but it is still under covid-19 threat.
Dubai:
Would you love Persian Gulf View? Dubai would be the best place to enjoy majestic landmarks and entertainment activities. No doubt, the city is under covid-19 lockdowns but there are some relaxations for people who ensure safety measures.
Sydney:
This famous city earned big name during the covid-19 pandemic. It was among the top cities with highest rate of infection and mortality. Nowadays, Australia face "Rat Plague." Yes, there are millions of rats everywhere so it would be good not to travel Australia in upcoming days.
Florence:
It is another Italian City with great history. It is the home of Piazza della Signoria, Duomo, and Piazzale Michelangelo. The city is famous for arts, culture and gelato shops. Florence is in the list of severely affected cities.
San Francisco:
It is a beautiful and most recognized landmark in America. The famous Golden Gate Bridge welcomes the tourists around the world. Nowadays, there are lockdowns in San Francisco. Those who are booking flight tickets and seats using Qatar airways voucher code should check the Covid-19 status before planning a tour.
Before explaining how to rent a car for the first time, it is worth reflecting on what types of travel this may be a good idea. After all, believe me: not always doing this can be a convenient choice.Remember that you may want to rent a car for savings (in time or money), comfort, or, as usual, both.Other situations in which being motorized is a hand in the wheel, is when the itinerary includes roundtrip tours with a city as a base, when you will make drip-drips in various destinations, or when the city has a bad public transport system and the attractions are distant from each other.
Although you can get there, and get around the cities by bus, this will require a more thoughtful schedule, some "wasted" extra hours with commuting, as well as, of course, a reinforced dose of patience for the municipal routes.On the other hand, when your trip is going to a big city, such as Miami, with very few exceptions, renting a car should be avoided. When it comes to the exotic car rental miami then below are the options for you.
Search for values
Once you've decided to rent a car to travel, it's time to start calculating the expenses you'll incur on it and, in addition to considering the daily car price, be sure to include fuel, toll and parking expenses in your travel budget.
Saving when renting a car
The most obvious and simple tip to save when renting a car is to travel together. After all, if you have at least one other person to share the expensesand the hours behind the wheel your costs are already cut in half.
Another factor that will drastically influence your expense is the model of the car, both for the daily rate that will be charged and for fuel consumption.Still, even if it is tempting to rent the cheapest car you can find, make sure it meets your needs.Traveling in low season and renting a car in advance should also save some money.
In addition, two other factors that influence the value of the car rental are whether you will return it at the same pick-up location in this case, expect to find cheaper rates and for how long you will stay with the vehicle. Usually, the more daily you hire, the greater your bargaining power.
Attention to the contract and extra fees
Deciding which car to rent, it is time to pay attention to the contract and fees to be charged.
Regarding the insurance to cover all possible drivers, in some rental companies the standard insurance covers a single person, in this case, the person responsible for the contract. If someone else is going to drive the car, it is important to make this clear when you hire the service.
Other "details" that you should be aware of when renting a car are how the dynamics of washing and fuel work.
As a general rule, you should, at a minimum, return the vehicle with the same degree of cleanliness as you received it. If it is much dirtier, have it washed before delivering it to the rental store, because they may charge you a washing fee that is often exaggerated (but which is in the contract).
deaida yoyon
deaida yoyon
deaida yoyon
deaida yoyon
deaida yoyon
deaida yoyon
deaida yoyon
deaida yoyon
deaida yoyon
deaida yoyon
deaida yoyon
deaida yoyon
deaida yoyon
deaida yoyon
deaida yoyon
deaida yoyon
deaida yoyon
deaida yoyon
deaida yoyon
deaida yoyon
deaida yoyon
deaida yoyon
deaida yoyon
deaida yoyon
deaida yoyon
deaida yoyon
deaida yoyon
deaida yoyon
deaida yoyon
deaida yoyon
deaida yoyon
deaida yoyon
deaida yoyon
deaida yoyon
deaida yoyon
deaida yoyon
deaida yoyon
deaida yoyon
deaida yoyon
deaida yoyon
deaida yoyon
deaida yoyon
deaida yoyon
deaida yoyon
deaida yoyon
deaida yoyon
deaida yoyon
deaida yoyon
deaida yoyon
deaida yoyon
deaida yoyon
deaida yoyon
deaida yoyon
deaida yoyon
deaida yoyon
deaida yoyon
deaida yoyon
deaida yoyon
deaida yoyon
deaida yoyon
deaida yoyon
deaida yoyon
deaida yoyon
deaida yoyon
deaida yoyon
deaida yoyon
deaida yoyon
deaida yoyon
deaida yoyon
deaida yoyon
deaida yoyon
deaida yoyon
deaida yoyon
deaida yoyon
deaida yoyon
deaida yoyon
deaida yoyon
deaida yoyon
deaida yoyon
deaida yoyon
deaida yoyon
deaida yoyon
deaida yoyon
deaida yoyon
deaida yoyon
deaida yoyon
deaida yoyon
deaida yoyon
deaida yoyon
deaida yoyon
deaida yoyon
deaida yoyon
deaida yoyon
deaida yoyon
deaida yoyon
deaida yoyon
deaida yoyon
deaida yoyon
deaida yoyon
deaida yoyon
deaida yoyon
deaida yoyon
deaida yoyon
deaida yoyon
deaida yoyon
deaida yoyon
deaida yoyon
deaida yoyon
deaida yoyon
deaida yoyon
deaida yoyon
deaida yoyon
deaida yoyon
deaida yoyon
deaida yoyon
deaida yoyon
deaida yoyon
deaida yoyon
deaida yoyon
deaida yoyon
deaida yoyon
deaida yoyon
deaida yoyon
deaida yoyon
deaida yoyon
deaida yoyon
deaida yoyon
deaida yoyon
deaida yoyon
deaida yoyon
deaida yoyon
deaida yoyon
deaida yoyon
deaida yoyon
deaida yoyon
deaida yoyon
deaida yoyon
deaida yoyon
deaida yoyon
deaida yoyon
deaida yoyon
deaida yoyon
deaida yoyon
deaida yoyon
deaida yoyon
deaida yoyon
deaida yoyon
deaida yoyon
deaida yoyon
deaida yoyon
deaida yoyon
deaida yoyon
deaida yoyon
deaida yoyon
deaida yoyon
deaida yoyon
deaida yoyon
deaida yoyon
deaida yoyon
deaida yoyon
deaida yoyon
deaida yoyon
deaida yoyon
deaida yoyon
deaida yoyon
deaida yoyon
deaida yoyon
deaida yoyon
deaida yoyon
deaida yoyon
deaida yoyon
deaida yoyon
deaida yoyon
deaida yoyon
deaida yoyon
deaida yoyon
deaida yoyon
deaida yoyon
deaida yoyon
deaida yoyon
deaida yoyon
deaida yoyon
deaida yoyon
deaida yoyon
deaida yoyon
deaida yoyon
deaida yoyon
deaida yoyon
deaida yoyon
deaida yoyon
deaida yoyon
deaida yoyon
deaida yoyon
deaida yoyon
deaida yoyon
deaida yoyon
deaida yoyon
deaida yoyon
deaida yoyon
deaida yoyon
deaida yoyon
deaida yoyon
deaida yoyon
deaida yoyon
deaida yoyon
deaida yoyon
deaida yoyon
deaida yoyon
deaida yoyon
deaida yoyon
deaida yoyon
deaida yoyon
deaida yoyon
deaida yoyon
deaida yoyon
deaida yoyon
deaida yoyon
deaida yoyon
deaida yoyon
deaida yoyon
deaida yoyon
deaida yoyon
deaida yoyon
deaida yoyon
deaida yoyon
deaida yoyon
deaida yoyon
deaida yoyon
deaida yoyon
deaida yoyon
deaida yoyon
deaida yoyon
deaida yoyon
deaida yoyon
deaida yoyon
deaida yoyon
deaida yoyon
deaida yoyon